Your Donation is Greatly Appreciated!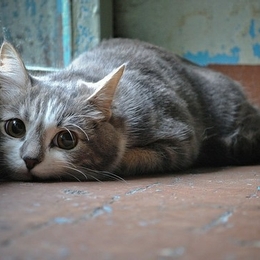 Room 8 Memorial Cat Foundation is a private, non-profit 501(c)3 corporation. Because we do not receive any funding from city, county, or state agencies, we depend entirely on donations from private individual or groups to fulfill our mission:
to provide care, shelter and successful, loving adoptions of homeless domestic cats
to encourage kindness and responsible care for all animals
to educate the public on the importance of spaying and/or neutering their pets.
Tax ID #23-7344513 ♦ All donations are tax deductible
We use PayPal for your security.
We use PayPal for your security.
If you wish to send your donation through the U.S. Mail::
Please send your checks, made payable to Room 8 Memorial Cat Foundation to:
8354-63rd Avenue, Jurupa Valley, CA 92509
(Cats or kittens can not be abandoned at our mailing address)