Supplies Needed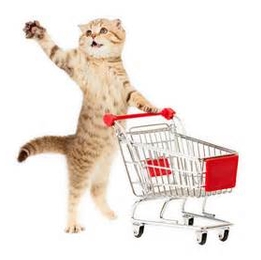 In addition to cash donations, we gratefully welcome any or all of the following:
Dry kibble and canned food
Kitty litter (clay or scoopable; unscented please)
Clean cloth towels, blankets, sheets
Postage stamps, copier paper
Cleaning supplies such as dish soap, laundry soap, bleach, paper towels
13 gallon trash bags
Cat furniture (scratching posts and Kuranda Towers)
If you would like to donate food ...
In order to keep our cats healthy and happy,
we feed the following brands/flavors of dry food:
Kirkland brand (Costco) dry kibble
Purina One Sensitive Systems (for our seniors)
Purina One Indoor Advantage
For canned (wet) food, our cats prefer the following:
Walmart Special Kitty Turkey and Giblets Pate
Friskies Buffet Turkey and Giblets
Stater Bros Turkey and Giblets
Purina One Turkey and Giblets Pate
You can either drop it by the cattery or, if you want to order on-line, click here for a link to Chewy.com who will deliver it to our door! And remember, ALL donations are tax deductible!