Sponsor a Special Cat Today!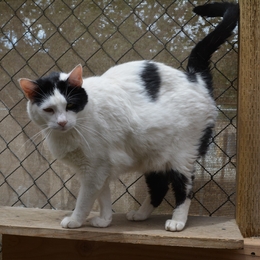 Not all of the cats at Room 8 Memorial Cat Foundation are adoptable but they definitely have a right to live out their lives in a safe environment. They are all WONDERFUL cats but some are feral, while others may be a little too old to adapt to a new home, but all are perfectly happy living their lives here. Help one or more of these special kitties continue to live comfortable lives by considering the precious gift of sponsorship. Choose one of the cats shown below or let us choose a cat for you! Scroll down to the bottom of the page to start the donation process! Meows, Purrs, and Thank You's!
We use PayPal for your security.
We use PayPal for your security.