Felinaria Celebration Page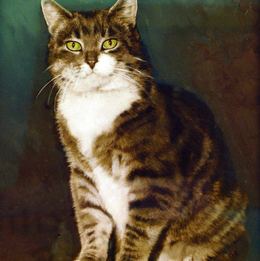 Consider supporting Room 8 Memorial Cat Foundation with a donation to honor your favorite feline friendship story. Your gift will help find homes and help for our other cats - who need love too.
Your post will join the Honor Roll in our Felinaria section; where your friends can stop by and celebrate with you!
Tell us a little bit about your fur person and upload a picture. We'll send you to our donation page where you can make your contribution to our cause.
Suggested donation for a dedicated Felinaria page is $99 or more, and will help us maintain our facilities. Thank you.