»

About
About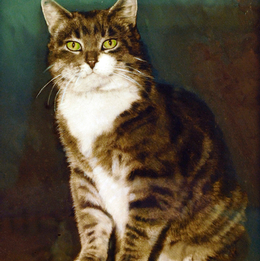 In 1972, Room 8 Memorial Cat Foundation was founded by Hettie L. Perry. Before the current shelter in Riverside, California was built in the mid-1980s, Hettie -- affectionately known as The Cat Lady of Pasadena -- and her very patient husband, fed, nursed, groomed and cared for cats in their private home. Hettie's life was filled with love for helping unwanted homeless cats.
Hettie named Room 8 Memorial Cat Foundation after a cat named "Room 8" that she had read about who was the mascot at a Los Angeles county elementary school for 16 years.
Click here to learn more about "Room 8" the cat.
The Mission Statement of Room 8 Memorial Cat Foundation is:
► to provide care, shelter and successful, loving adoptions of homeless domestic cats;
► to encourage kindness and responsible care for all animals; and
► to educate the public on the importance of spaying and/or neutering their pets.
Hettie worked very hard to make sure she did the best for the cats. When she passed away in 1996, she left everything she had to the cats to ensure that they would still have a place to live. Room 8 is now run by a Board of Directors that makes sure Hettie's love for cats lives on.
Click here to download a pdf and read more about Hettie L. Perry
Room 8 is a private, no-kill, 501(c)3 non-profit organization that depends entirely on donations to continue its work and fulfill its mission. Our no-cage environment provides a safe and caring home for approximately 85 cats awaiting adoption, as well as lifetime care for those who cannot be placed.
Federal Tax ID # 23-7344513 ♦ All donations are tax-deductible
Folks who dedicate their time to helping us succeed!